MEDICAL AIR DRYER ``DMA``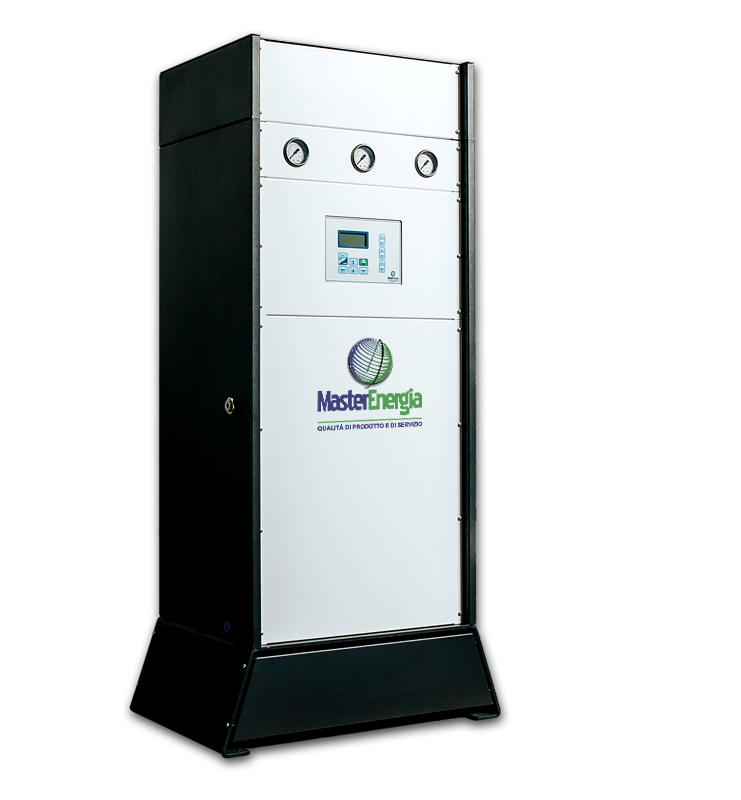 DMA by Master Energia design includes:
two columns connected by a system of automated valves that ensure an alternating and repetitive cycle of adsorption and desorption. The columns are arranged in parallel, and are made from stainless steel tube
the charge of mixed-bed adsorbent material
pair of sun-activated switching valves for column input and output
pair of solenoid valves for exhaust and regeneration air vent towards the atmosphere
exhaust air silencer
electronics board
A third column equal to the first two, but containing activated carbon, serves for the elimination of oil vapors and of S.O.V. from the dried air and the catalyst that converts CO into CO2. A last (F3) filter serves to retain the dust that could come from the third column.
DMA by Master Energia
                      …for a high-quality Medical Air
The air for medical uses produced by compression is made breathable by an appropriate process carried out by desiccant dryers and filters that eliminate water vapors and contaminants present in the environment, as required by the European Official Pharmacopoeia.
For this purpose, Master Energia has designed its line of DMA dryers having the following characteristics:
Seven-stage filtration purifier desiccator
Drying columns entirely made of AISI 304 stainless steel
Programmable control panel
Easy to read 4-line backlit display
Fully automatic management of purification cycles
Dew Point sensor with Economy function (Optional)
Neutral potential alarm contact
Possibility of connection to other control systems with ModBus protocol
All components are easy to reach for economical service