SERVICE DELIVERY & OPERATIONS
Customers are our top priority and satisfy their needs is our goal. Quality is the foundation of the excellence of our company. This beacon has guided us in the identification of the trends in customers' needs over time, in the analysis of the changes in the services provided, in the monitoring of company performances to guarantee the highest level of customer satisfaction.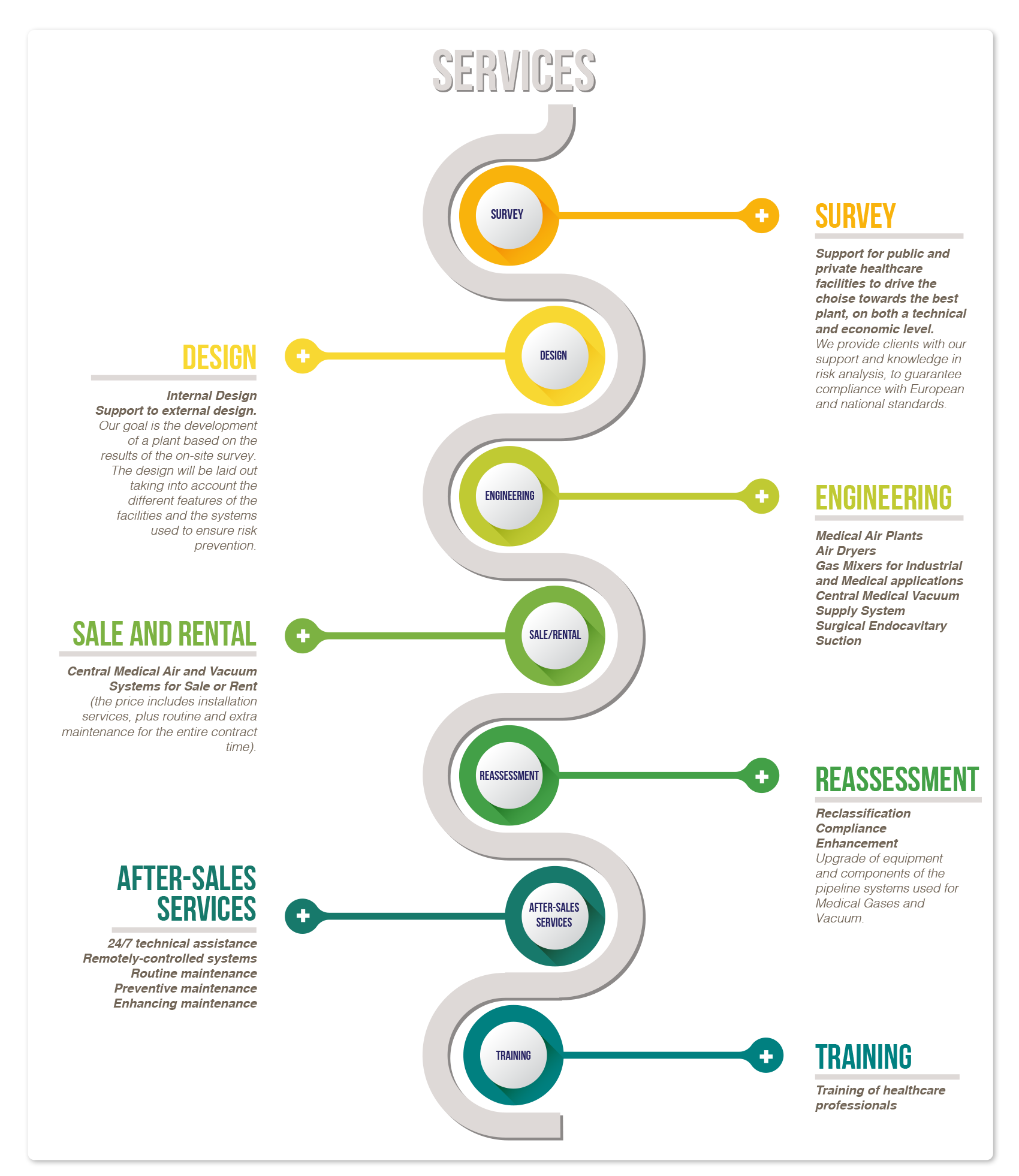 Master Energia provides a wide range of professional services, competitive in terms of both effective-ness and efficiency. Our range aims at guaranteeing an integrated management of industrial, pure and medical gases within healthcare facilities, while taking care of monitoring and maintenance processes.
Master Energia ensures quick and on-time deliveries of spare parts and a technical support available at all time. Our company can count on a team of qualified professionals and on a national network of professional services. Our technicians guarantee local technical assistance and a high level of quality and safety.